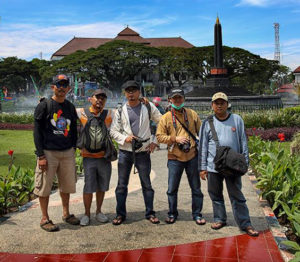 We at 4GMF love technology. It helps improve our lives by making international communication easier, makes any answer just a click away, and gives us endless entertainment possibilities. However, technology can also sometimes disconnect us from the outside world.
Often, we spend too much time behind a screen, and not enough time enjoying our natural resources, and making genuine human-to-human connections. If you're considering doing a  7-day or even a 30-day technology detox or reduction, here are a few ways to unplug.
Take a Vacation
Leave the technology behind as you plan a domestic or international vacation. Use deal sites, such as Groupon, to save on vacation spots like Biltmore. Immerse yourself in the vacation experience so much that you don't miss, or feel tempted to check your phone or computer.
Focus on engaging with the history and culture of your new surroundings. Leave your phone in the hotel, and take pictures with a basic Polaroid or disposable camera. This eliminates the pull of posting everything on social media the minute you snap a shot.
Plan a Camping Trip
Go completely back to basics by roughing it in the wilderness for a few days. Avoid the temptation of connecting with modern civilization by leaving your phone locked in the car.
Use your natural skills to build a fire, navigate your trail, and cook your own food from limited heating sources. It will make you appreciate your natural resources. Camping also shows you that you're more capable than you think.… Read More