For more than five decades, the HAM-LET Group has been producing the industry's most advanced, leak-tight tubing fitting systems for every type of systems and to this day it still does with its LET-LOK® brand — the most high-quality systems available.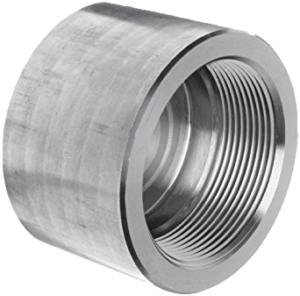 About LET-LOK®
The LET-LOK® system is the result of decades of investment by leading experts in the research, design, development and manufacture of these systems. Today, clients can select from a full range of advanced, hi-tech industrial-standard systems that are offered in different kinds of materials for any industrial application to proficiently grip and seal tubing making them the best solution available.
LET-LOK® tubing systems are also meeting the increasing industry demand for fittings that can stand use in severe high-pressure, vacuum, and high-performance environments, such as nuclear, petrochemicals, electronics, power, fluids, and other key industrial applications.
The Inner Workings of LET-LOK®
LET-LOK® connectors are created for easy-of- use and assembly. Firstly, insert the tube into the entire assembly until the tube bottoms-out against the fitting body. Secondly, the mechanical force created by turning the nut clockwise, drives the two ferrules forward between the fitting body and the nut. Thirdly, the back ferrule is pushed up against the front ferrule's tapered rear and the front ferrule is then forced into the body's tapered mouth. Fourthly, the rear ferrule is swaged outwardly inwards on the tube while raising the front ferrule out in forming a full-faced seal on the tapered surface of the body. Finally, the 3/4 and 11/4 turn (depending on sizes) of the nut from the hand-tight position, guarantees tight-proof drive of all the sealing components. This provides an extra guarantee that the seal can tolerate high-pressure and high-vacuum environments.
Safety and Security
The HAM-LET group is motivated by a fundamental policy of providing clients with a product that is safe. For this reason, every LET-LOK® connector has undergone – and passed – a sequence of rigorous tolerance tests, including those for vibration, vacuum, high-pressure, impulse, and temperature. Every connector is also created by industry experts consistent with the maximum quality-control standards using ultramodern computerized methods. They certainly proved their aptitude in withstanding all severe conditions. Also, LET-LOK® tubing's ability to remain leak-tight exists in in their physical geometry and mechanical advantage.
When investing in a LET-LOK® connector, clients are given a large amount of information and tips to make sure their selection is the right one for their application. This is yet and additional way to guarantee that they have excellent outcomes that are also safe. It is not only important to choose connectors that are consistent with exact application requirements, but to operate, install, and maintain them correctly. To maintain one's safety also take into consideration material compatibility, application details, and product ratings when choosing a mechanism.
HAM-LET aims to deliver every customer with the confidence that their LET-LOK® fitting will bring them only satisfaction and safety!