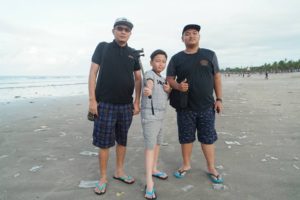 Are you preparing for a trip to Grandma's house or the annual family beach trip? Most likely, in the back of your mind you're dreading the drive with young children fighting and complaining in the back seat. Who wouldn't?  Take a deep breath and follow some of these tips from the experts for making your trip fun and memorable for the entire family.
Do yourself a favor and make sure your car has had a recent service and your tires have air and plenty of tread. Nothing is worse than breaking down on the side of the road waiting for a tow truck while trying to entertain small children. How do you spell nightmare?
Next, engage the children in the planning process where age appropriate. Keep in mind that endless hours of videos and video games will result in exceptionally cranky children upon arrival. Further, you'll rob yourself of what could be a pleasant family bonding opportunity. This is where the real memories are made. Take advantage of the awesome savings offered by Groupon coupons and take the gang to ToysRUs for a great selection of car games and entertainment options. Give them each a set sum to spend and keep the items stored until you're ready to head off on your road trip. This will also give them something to look forward to.
Finally, commit to engaging your children in conversation. Have them comment on what they see along the way. Play spelling games, I spy games and other age appropriate choices. Plan to make stops at least every two hours for the benefit of the driver and so everyone can stretch their legs. You'll be at your destination before you realize it and you will have made fabulous memories that can be enjoyed by your family for years to come. So, who's afraid of a little road trip?